"Alisdair helped Acciona deliver the implementation of Workday and a new payroll system in one of the most challenging environments that we have ever faced. He initially focused on just the Workday implementation, which had to be adapted from the Global configuration to the local requirements, to then move to assume also the coordination of the Payroll migration from three different systems to a brand new eco-system with its particular configuration which combined self-developed proprietary software with best of breed systems. This had to be done not only in the middle of the COVID pandemic, but also halfway through the acquisition of Lendlease which tripled the number of employees, introduced new complexities in relation to employing entities, Payroll and EBAs, and required a high level of coordination between Lendlease and ACCIONA leadership , to guarantee a seamlessly transition in a safe manner, to bring across all relevant data and systems.
There was a "before and after" Alisdair joined our team to help us with this project, as he brought a clear and effective methodology to guide the business in the implementation, with discipline and governance rules, helping us to define and meet achievable milestones that resulted in a very well tailor made implementation in a timely manner, for the Australian and NZ businesses within the Global framework.

The tools he brought, his personal approach to an effective way of dealing with internal and external resources and his highly professional work ethic, helped us keep the teams aligned, focused and progressing as required, despite changing requirements and multiple other challenges.
I believe Alisdair is a well-rounded Project Director who I will have again working for me if I had to approach a new HRIS implementation or HR transformation undertaking in the future."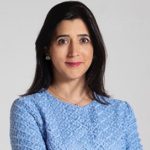 Chief Human Resources Officer
Acciona
Port Melbourne, Victoria