In 2005, Australian Chamber of Commerce and Industry was appointed by the then Department of Education Science & Training to launch a national initiative to curb a step decline in hospitality related apprenticeships and to combat at ever increasing skills shortage.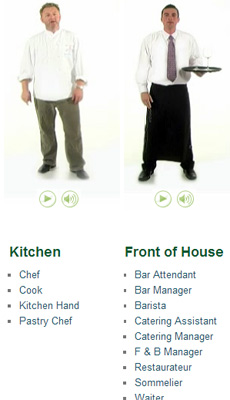 Federal Government Initiative
The government in 2005 gave key industry sectors of Engineering, Building & Construction, Mining and Hospitality & Hotels over $4m to speed on initiatives to redress the skills shortage.
Alisdair Blackman, Digital Rehab's Principal Consultant prepared over 9 months a complete creative pitch, business case and funding submission for "Discover Hospitality" – for a 2 year national campaign championed by Curtis Stone, Luke Mangan and Neil Perry.
Only in 2008 was the funding submission agreed to which saw the creation of a rich media website for the Discovery Hospitality campaign www.discoverhospitality.com.au, using engaging video testimonials, educational materials to supply to career advisors and influencers as well as Discover Jobs – a job board for all hospitality, tourism and hotels to use to advertise for free their available jobs.
The site and campaign received praise for its creativity, tone and messaging. Website and campaign materials still in use and being managed by peak industry body – Restaurant & Catering Australia.